Concord University Website Design and Development
Concord University's President loves the one campus-wide calendar concept. ASP custom built a card-style calendar that can be filtered by academics, admissions, advancement, athletics and student life. Visitors, students and faculty can quickly find events and click the card for additional details.
ASP worked with the University to create a marketing piece to attract new students with interactive features.
Featured stories about students, alumni and teachers that load new ones each time you come to the page
Landing pages for each section with quick links to quickly find the mot common information
Accordions and page links to display more information at a glance and provide links to more information
Google maps with color overlays to quickly find your way around campus
The University uses the website as central hub for links to all resources for everyone involved- current students, veterans, faculty/staff and alumni. Landing pages for these groups provide quick links to information on this site and links to campus email, bookstore and other resources.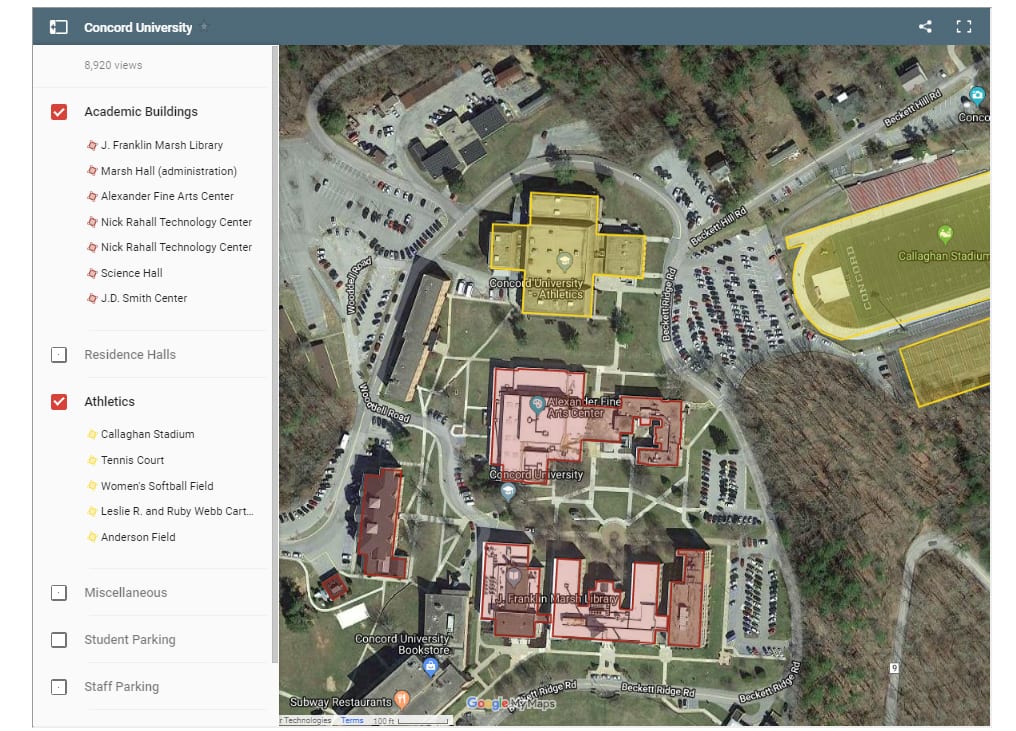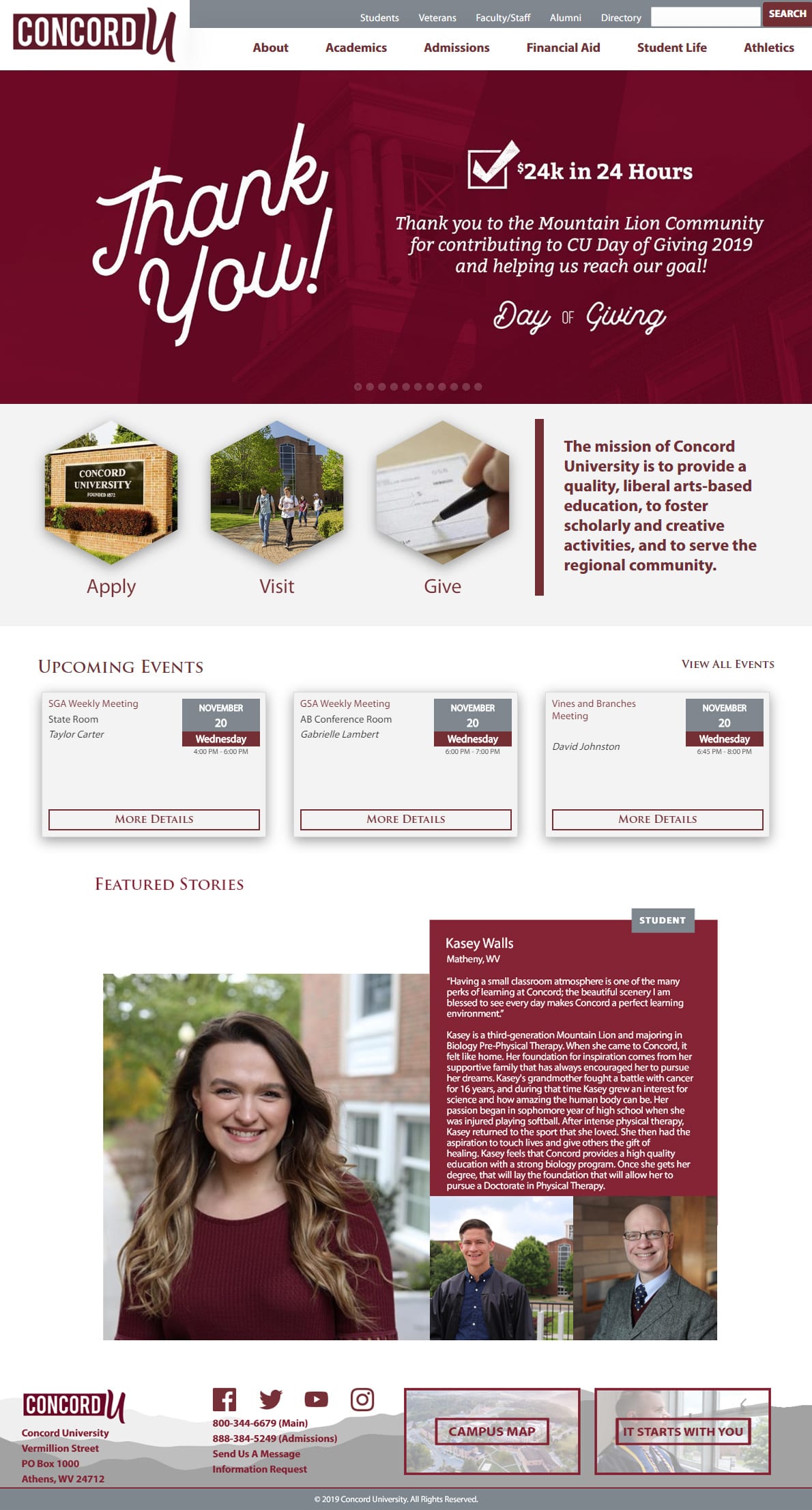 West Virginia State University – ADA Compliant Website Design and Application Development
ASP partnered with Barnes Agency to build a new website for West Virginia State University. We worked to accomplish a big goal to keep their website compliant with the new ADA regulations due to the recent state-wide university website ADA Compliance Audits. We rebuilt the university website to be ADA compliant and implement workflow processes that allow marketing admin users to approve new pages and content changes before they are published. They not only spot check to ensure the new content is ADA compliant, they ensure the new content meets the marketing initiatives of the University.
We engineered a navigation menu to handle a website with over 200 pages. The menu appears above the page and disables everything behind the menu. This allows for seamless visitor experience to be able to navigated the site easily.
We offer several features to streamline the content and engage with visitors, students and faculty:
A custom, card-style event calendar that can be filtered by group – one calendar for the entire site
Expandable accordions to display more information if the visitor desires
Staff images and profiles in one admin area can be added to multiple pages
Interactive forms, polls and forums
Reorganization and consolidation of pages of content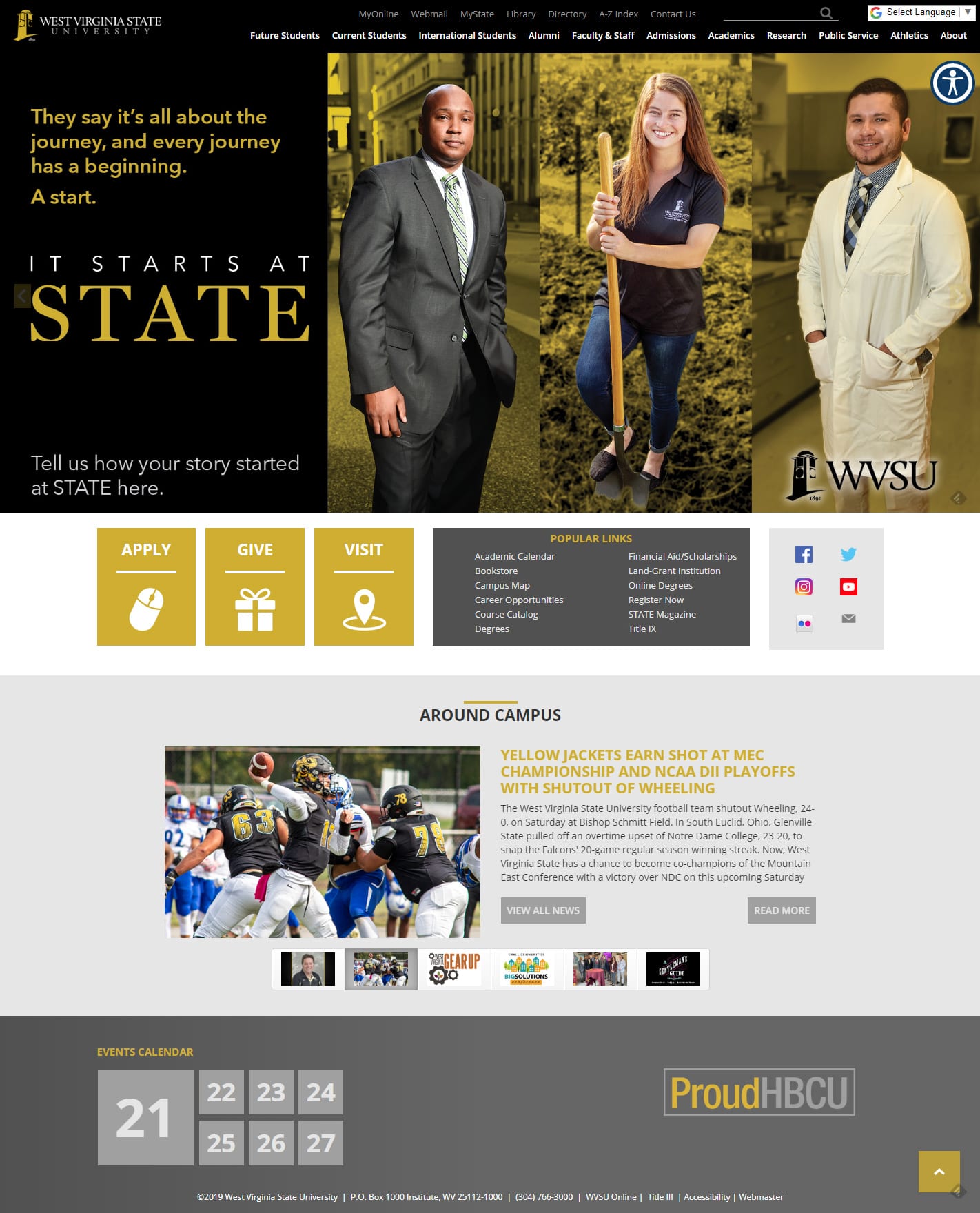 Huntington Junior College in Huntington, WV – College Website Development
ASP partnered with Barnes Agency to provide development for the educational website. Barnes Agency provided an amazing design, reorganization of pages and marketing plan for the college. The website displays academic programs, information for future and current students, financial aid, career services, course catalog and information about the college. ASP created interactive features to keep visitors engaged and learning more about the college.